Perforated Panel
In this page, we mainly introduce perforated panels in general, perforated steel panels, also machines for processing.
Blatt supplies perforated metal mesh in standard panels of 1220mm in width and 2440mm in length as common size. The sheet thickness ranges from 0.4mm – 1.00mm to 1.0mm – 6mm. Custom sizes can be made. The panel is made through punching in different material, style or hole diameter. Perforated panels have flat, strong and smooth surface. Hole styles can be Circular hole, hexagonal hole, fish scale hole, diamond, etc.
Materials:
Perforated Metal Mesh Panels are made high quality metal plates: Aluminium plate, copper plate, mild steel plate, stainless steel plate and so on.
Features of Perforated Panels:
1.Attractive appearance
2.Light weight
3.Corrosion resistant and durable
4.Easy formed and installation
5.Versatile
6.Easy customized
7.Wide range of open area
8.Wide range of hole patterns, gauges
Perforated Metal Panels Applications:
1. Decorative sheet material
2. Radiator covers and Diffusers
3. Screens
4. Sound deadening sheet
5. Architectural accents / ceilings / floors
6. Display fixtures
Perforated Panel Standard Specifications:
Opening(mm)
Center type(mm)
Thickness of sheet(mm) min. Max
Size(mm)
Stainless Steel
Iron
Aluminium
1
≥2
0.4-1
1220*2440
√
√
√
1.5
≥2.5
0.4-1
√
√
√
2
≥3
0.4-2
√
√
√
2.5
≥3.5
0.4-2.5
√
√
√
3
≥4
0.4-3
√
√
√
4
≥5.5
0.4-4
√
√
√
5
≥6.5
0.4_5
√
√
√
6
≥8
0.4-5
√
√
√
7
≥9
0.4-6
√
√
√
8
≥10
0.5-7.5
√
√
√
9
≥11
0.5-8
√
√
√
10
≥12
0.6-8
√
√
√
12-20
≥15-24
0.8-6
√
√
√
21-30
≥25-36
1.0-6
√
√
√
Above specifications for reference only, specifications can be customized according to user needs.
More Pictures: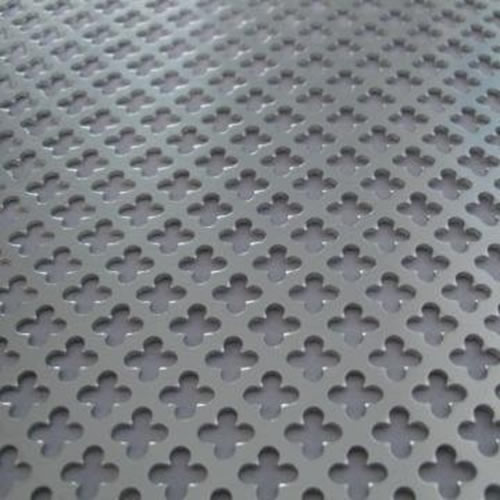 Perforated Aluminum Panels with Decorative Blossom Opening for Architectural Ceilings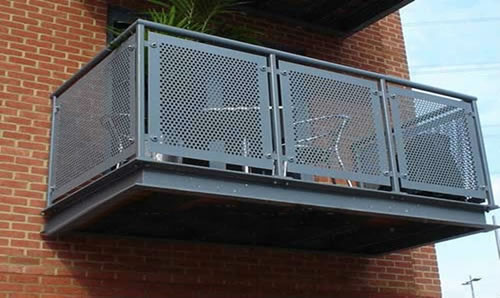 Light Weight and Maintenance Free Perforated Aluminum Plate Used for Balcony Guarding Panels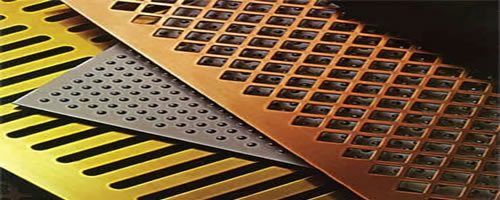 Perforated Metal Supplied in Panels Form, Various Holes and Materials
Packing: The packing usually is pallet or wooden box to avoid damage or deformation to the metal product. We also offer packaging according to your requirement.
Perforated Steel Panels – the Most Economic Perforated Panels
Materials: Iron plate or steel plate
Uses: Perforated steel panels are widely used in the core of filter, medicine, filtering, breeding, battery, mechanical protecting, making the crafts, the meshes for the high-grade sound box, decoration, the seating for children, baskets, etc.

Specification of Steel Panels:
(1)Cold rolled steel sheet
Thichness:0.2mm-1mm
Length:1m-20m
Hole Diameter:0.8mm-10mm
(2)Plate
Thickness:0.3mm-10mm
Size:≤1.5×3m
Hole Diameter:0.8mm-100mm


Mild Steel Perforated Panels with Round Hole Punching Style
Machines for Making of Perforated Metal Panels:
Metal plate is punched by the expanded metal machine in certain size of panels, and form perforated mesh with different hole shape. As long as changing the mold, we can meet the different needs of customers. Many perforated metal goes for decoration or flooring sheet.
The raw material processed by the machine: Stainless steel plate, aluminum, cold and hot steel, copper plate and fiber sheet, plastic sheet and so on.
Hole shapes can be made with the perforated panel machine: Long square hole, square hole, round hole, triangle hole, hexagonal hole, the plum blossom hole, scale hole and other different kinds of holes.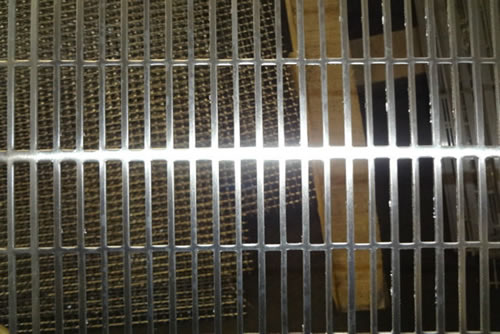 Long Rectangular Hole Perforated Steel Panels